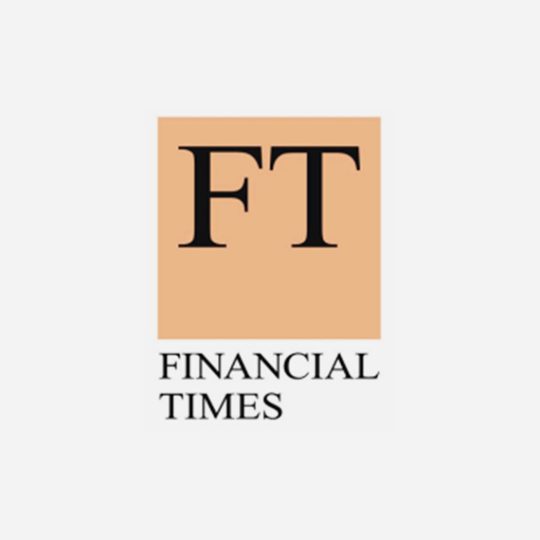 Gareth Harris, « Five young galleries exhibiting at Tefaf Maastricht », Financial Times, 2 mars 2018 :
The Showcase section is designed to give the grande dame of art fairs a fresher feel.
Appearing at Tefaf Maastricht is a big deal for Camille Sourget. The Paris-based rare and antiquarian books dealer, founder of Librairie Camille Sourget, is one of five gallerists selected for this year's Showcase section. It is a platform that gives emerging galleries the opportunity to participate in the fair alongside established heavyweights for one year. "It is a very demanding process," Sourget says. "We applied for a few years before we were finally selected for this year's event. We know that hundreds of dealers apply every year." Charles-Wesley Hourdé, another dealer at Showcase this year, who runs a Paris-based gallery of African and Oceanic art, agrees. "The selection criteria are mainly kept secret," he says. "Therefore, with no guidelines, dealers have to include in their application form every facet of their activities." To be considered, candidates must have been in business for less than 10 years. Introduced in 2008, Showcase (where a booth costs €8,500, far cheaper than one in the main section) is designed to give the grande dame of art fairs a fresher feel ("the fair can still be a haven for grey-haired Belgian industrialists," says an anonymous London-based dealer). For Ben Janssens, former chairman of Tefaf, the section is also a good test of a young gallery: "The limited space of a Showcase stand [about 11 sq metres] is a challenge, and it gave us the chance to assess not only the quality of a participant's stock but [their] ability to use space well to create an arresting and interesting display." This year, Librairie Camille Sourget will show a 1603 copy of Ortelius's Atlas (€230,000), considered the first modern atlas. Sourget describes it as "a landmark in the history of cartography". One of the gallery's specialisms is antiquarian bindings from the 15th-18th centuries; it will bring an example of the Persian-style binding favoured by wealthy Venetian families in the late 16th century to Tefaf (€85,000). Sourget is also exhibiting a copy of The Birds of Great Britain, with their eggs, accurately figured (€88,000), a set of books of natural history illustrations by the artist William Lewin published between 1789 and 1794, with 323 hand-coloured drawings. It is a first edition, one of 60 illustrated copies; complete copies, with their seven volumes, are very rare today. Sourget hopes the book will "seduce not only bibliophiles but art collectors keen on paintings".
Another Showcase 2018 exhibitor, the London-based antiquities dealer Kallos Gallery, also sees Tefaf as a way of reaching new collectors. "We hope our display will catch a few eyes and introduce antiquities to those [buyers] who maybe had not considered this area of collecting before," says gallery director Beth Morrow. Kallos will show works from across the ancient world, including an ancient Near Eastern lapis lazuli mace head (first millennium BC, €12,000) and a Greek bronze helmet (c650-620 BC; price on request). Showcase might appear to be an un­usual choice for the London- and Milan-based Cortesi Gallery, which specialises in postwar art. But its owner Andrea Cortesi has a clear strategy for their presentation. "Our aim is to emphasise the revolutionary use of monochrome among European postwar artists and their subsequent abandonment of figurative painting," he says. The gallery will show a selection of pieces by the Zero group artists Günther Uecker, Heinz Mack and Herman de Vries next to work by Italian artists Paolo Scheggi and Agostino Bonalumi. Prices range from €50,000 to €1.5m. This year's participants see Showcase as the first rung on the Tefaf ladder. Cortesi, for one, is unabashed about his gallery's aims. "Of course, our goal is to be confirmed for Tefaf 2019 in the main section, where we think our gallery can express its full potential," he says. This approach worked for Christophe de Quénetain, a French antiques dealer who debuted in Showcase in 2012 and is now a Tefaf trustee. The exposure proved invaluable; a 17th-century carpet on his stand was purchased by the Louvre a year later. London-based Lullo Pampoulides exhibited at Showcase in 2017. The gallery, which sells paintings and sculptures from across the ages, was only founded in 2016 but has already graduated to Tefaf's main section. At last year's Showcase, the young dealership made 14 sales. "Almost all the buyers were new clients, and importantly, young collectors aged 30 to 50," says Pampoulides. In the past year his gallery has participated in the Florence Biennale, and plans to show at Masterpiece London. But considering the costs they entail, are fairs still a profitable platform for dealers? For Morrow, they provide an "unparalleled opportunity to meet and engage with collectors. They are essential." But Hourdé warns that some dealers are "wearing themselves out" by exhibiting at multiple fairs (he limits himself to Parcours des Mondes, Paris's annual tribal art event). Yet Tefaf clearly fires him up. Showcase, he reiterates, is a unique platform for young dealers to meet high-end collectors. So, what's in it for Tefaf? Nazy Vassegh, a London-based consultant and former chief executive of Masterpiece fair, says that platforms such as Showcase offer fairs "enhanced programming" and a distinct voice in an ever-crowded art fair calendar. "What's key to these initiatives is for collectors to feel like they have discovered something, be it an artist or movement which may have been overlooked by art history, or a genre which is not already heavily presented at the fair."