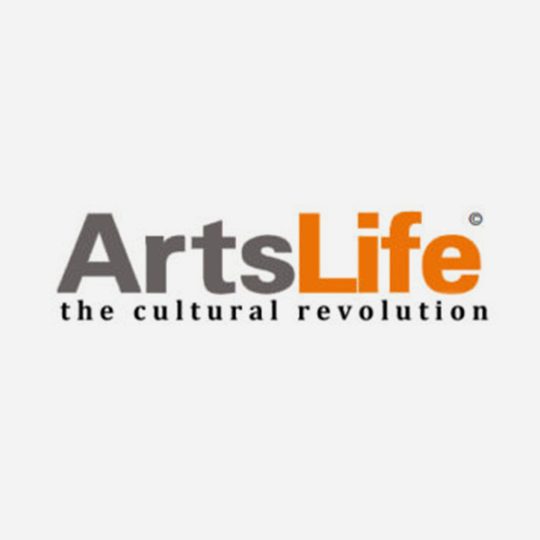 Eileen Kinsella, « Buzz for TEFAF 2016 Is Starting Early—Here's a First Look », artnet news, 22 janvier 2016 :
Vik Muniz View of Delft (Postcards from Nowhere) (2015)
©Vik Muniz Image: Courtesy of Ben Brown Fine Arts
When it comes to fairs, the entire art world is in general agreement that the annual TEFAF show in Maastricht, the Netherlands, each March, has set the gold standard throughout its nearly 30-year history. Offering museum-quality antiquities, Old Master paintings, and furniture, to modern artworks, jewelry, and some of the rarest and most opulent objects we've ever laid eyes on (like a handkerchief made of woven gold), TEFAF is one of the most revered and highly attended events on the annual fair circuit.
Dirck Van Delen A church interior with an elegant company attending a christening (1629)
Image: Courtesy of Johnny Van Haeften
TEFAF has always been able to attract the best clientele from all four corners of the globe, but this year I find that the buzz has started early and that it feels more intense, » board member and longtime exhibitor Robert Aronson, of Aronson Antiqair, Amsterdam, told artnet News. He is one of several dealers who told artnet News they typically hold prized items back to debut at the fair. This year, Aronson is unveiling several examples of rare Delft porcelain that he has waited nearly an entire year to show. « I was able to procure several true highlights from various sources over the past year. » That, said Aronson, combined with a new stand design this year, promises to make this iteration of TEFAF very exciting.
A pair of 'Cashmire' palette large octagonal garden urns. Delft, (circa 1710)
Image: Courtesy of Aronson Antiqair, Amsterdam
These Delft octagonal garden urns (ca. 1710), are each marked « PAK » in iron-red for Pieter Adriaensz. Kocz, who owned the De Grieksche A (The Greek A) factory from 1701 to 1703. His widow, Johanna van der Heul, owned the factory from 1703 until 1722.
Jacob van Ruisdael, Mountainous Landscape with a Waterfall and a Castle on a Precipice
Image: Courtesy of Otto Naumann Ltd.
Among the highlights that will be on view at the stand of New York dealer Otto Naumann Ltd. are Jacob van Ruisdael's Mountainous Landscape with a Waterfall and a Castle on a Precipice, and Lieve Verschuier's Ships in Moonlight.
Van Cleef & Arpels Iolanta Ballerina Clip (2015) Image: Courtesy of Van Cleef & Arpels
Jeweler Van Cleef & Arpels is exhibiting at TEFAF for the third time. Among the works it has opted to bring this year is this Iolanta ballerina clip, which is made of a rose-cut diamond, rubies, pink diamonds, and pink sapphires.
Nicolas Coustou (1658-1733)
A large pair of white marble vases
Image: Courtesy of Galerie Aveline
This year Dutch-born Patrick von Maris, a former Sotheby's managing director, is taking the reins of the fair from longtime director Paul Hustinx, who decided to step down after 17 years. « The new director is really great. He's whipping things into shape, » Michel Cox Witmer told art net News. A seasoned collector, and TEFAF board member, Witmer serves as US ambassador to the fair. He said under Maris's direction, there has been an overhaul of the floor plan, and it's far more open now than it has been in the past. While staying true to its core mission of presenting historic art and objects, TEFAF is always evolving, and it's honing its unique approach to incorporating contemporary art into the fair. Last year's highly successful contemporary section was entitled « Night Fishing, » after a Picasso painting, and was guest curated by the artist's daughter-in-law Sydney Picasso. Hoping to repeat that success, this year, TEFAF exhibitor and private dealer Hidde van Seggelen invited independent Dutch curator Mark Kremer to organize another contemporary section. Kremer has organized « Show Your Wound » a display that takes its name from a Joseph Beuys sculptural work presented in Munich in the mid-1970s. Kremer told artnet News that several of the seven artists featured are creating new works specifically for the show. All will be for sale. The artists who will participate her, through their respective galleries, include: Klaas Kloosterboer; William Tucker; Peter Buggenhout; Helmut Federle; Pedro Cabrita Reis; John Murphy; and Folkert de Jong. Van Seggelen said he first approached the TEFAF board with a proposal for contemporary work about two years ago. Noting that the fair is nearly 30 years old, says « there are so many artists who came to fame and have had multiple museum shows that have never been shown at the fair. » « It doesn't mean that TEFAF is following the path of hip young contemporary but it's still an area that is interesting. This is what visitors like. Serious collectors like the history of modern and contemporary art and there is a great story to be told, » says van Seggelen. « It's going to be interesting to see what the market is like this year, » said Witmer, noting the usual strong interest from U.S. museums. « After the attacks in Paris, we went through a period of some cancellations. Now we're completely back up to the same situation we face every year where I'm scrambling to target hotels. » Witmer says he is looking forward to « Show Your Wound, » which he said will be a major contemporary presence but « the type that is appropriate to TEFAF. » « Contemporary has become such a huge part of the market, » he said, « and yet TEFAF is of course strongly rooted in art history. »