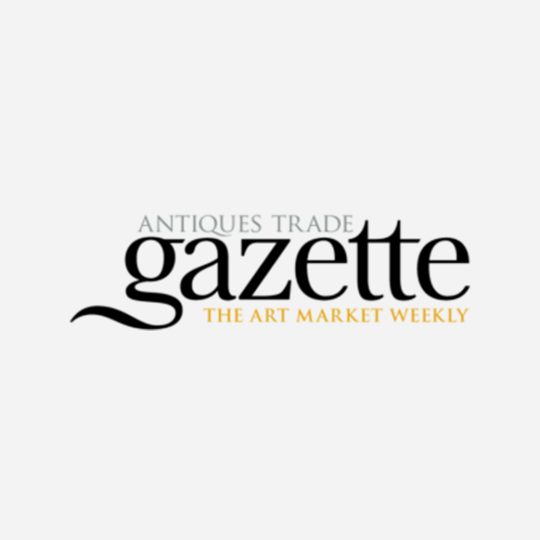 Antiques Trade Gazette
2014
Anna Brady, « TEFAF faces global competition but remains Europe's number one », Antiques Trade Gazette, 13 mars 2014:
« The European Fine Art Fair in Maastricht is a golden cash cow for the hotels, bars and restaurants of this small, quirky Dutch city. Private jets deposit the world's fabulously wealthy uber collectors, to quaff champagne and obscure Dutch canapés while hopefully dropping a few mill, while the rest of us mere mortals arrive cattle class on the new Ryanair flights from London or via that long and tedious train route via Brussels. Without eulogising too much, while some of the Modern and Contemporary art dealers question TEFAF's supremacy – Art Basel is the altar at which they worship – for the rest of Europe and the USA's traditional art trade, TEFAF is the zenith, its name synonymous with quality. Started in 1975 as Pictura, with just 28 Old Master paintings and medieval sculpture dealers, it has expanded over the years to encompass furniture, jewellery, works on paper, tribal art, antiquities, illuminated manuscripts, design and Modern and Contemporary art. And the audience has grown accordingly – more than 70,000 visitors attended the 2013 event, up on 64,500 the year before. This year the fair runs from March 15-24 in its customary venue, the vast Maastricht Exhibition and Congress Centre (MECC), and is a little larger than last, at 274 exhibitors compared to 2013's 264. More so than any other continental fair, TEFAF is very much Brit-heavy – this year, 80 are UK-based, followed by a 40-strong home team and 39 from France, with 37 from America and 33 from Germany. The waiting list may be long but, like all fairs, people do leave. It might be the world's best, most revered art and antiques fairs but that doesn't mean it works for everyone and, given the hefty expenses involved in coming here, the financial pressures are huge.
Maastricht Inch
Stand rents and transport costs aside, the obligatory entertaining of clients commonly results in the 'Maastricht inch' phenomenon, leaving exhibitors slimmer of wallet and heftier of girth as they return home. The morning of the preview day, before guests are admitted and when pesky journalists pester exhibitors, even the alpha males of the European trade can be found pacing around their stand looking distinctly green around the gills. But maybe that is just the excesses of the previous night. Departures allow for fresh blood and this year 17 newcomers have managed to take the step-up to a stand in the main body of the fair. David Lévy, originally selected for this year's TEFAF Showcase, has been upgraded to a permanent position in TEFAF Paper, while former Showcase exhibitor, Old Master dealer Fergus Hall, exhibits in Paintings. Also new in Paintings are Paolo Antonacci Antichità (Rome), Bijl-Van Urk (Netherlands), Carlo Orsi (Milan), Galerie Talabardon et Gautier (Paris) and Galerie Florence de Voldère (Paris). The Antiques section welcomes Riccardo Bacarelli (Florence), Galerie Aveline (Paris), Botticelli Antichita (Florence), Galerie Chevalier (Paris), Galerie Didier Claes (Brussels) and Christophe de Quénetain (Paris), while three art dealers go to Modern – Paul Kasmin Gallery (New York), Merrin Gallery (New York) and Galerie von Vertes (Zürich) – and Galerie Cybele (Paris) to the Classical Antiquities section.
Showcase
Meanwhile, the selected 2014 TEFAF Showcase candidates, recently established galleries given a small stand on a one-year-only basis, are: Dr. Klaus Kleinschmidt (vintage photography, Germany); Galerie Mathivet (20th century decorative arts, Paris); Porfirius (kunstkhammer objects, Belgium); Rutherston & Bandini (Japanese art, London); and Floris van Wanroij Fine Art (Dutch Old Masters and early European sculpture, Netherlands). The TEFAF brand may be omnipotent in the West but it is not infallible nor easily transplantable and, due to some reluctance from key exhibitors, the plan for a proposed TEFAF Beijing fair, a collaboration with Sotheby's Joint Venture in Beijing with GeHua, was put on hold in December as it was deemed « not viable at the current time ». A blow to its supporters, and doubtless a topic of conversation around the aisles of Maastricht this year. »